Data analysis – comprehensive & complete
Measurement – Performance and consistency measurement
Training – Specific instant feedback for all putting parameters, including audio feedback
Compare – Optimize your putting by directly comparing different measurements
Fitting – Protocol guided putter fitting on different levels
Reports – Miscellaneous graphical results reports on different levels of complexity
Games – Training with fun for up to 4 players
Video integration – Automatic recording per putt
Mediafile integration – Managing text and picture files
Click here to learn more and watch tutorials
What's new in SAM PuttLab 6
Extended PGA Tour players data
The SAM PuttLab 6 feature update introduces brand new PGA Tour players reference data with 150 players now. The Tour data reference is used to calculate the Score and Consistency ratings as well as to indicate preferred data ranges in the reports.
Additionally, the update provides a bunch of new PGA Tour and Amateur players examples. This allows you to compare your putt performance with players of different handicaps and specific player types.
Download PDF about new Tour data sample
Innovative Shot Pattern Report
Innovative new parameters describe your putt performance

Detailed Direction, Distance and Launch data for each putt

Perfect training tool

Stimp (8-12) selectable
Download Shot Pattern Report example
Brand new user interface
The new SAM PuttLab 6 software comes with Clean design, improved functionality and much easier operation
Direct access to all key functions, touch screen optimized

New Report Builder
A key feature is the complete new report module including the Report Builder. The software allows to create custom reports to support your individual training sessions by choosing from a selection of more than 80 report tiles in 4 sizes.
New Result parameters and views:
Extended number of putting parameters (from 28 to 50+)

Full overview with the new Data List Report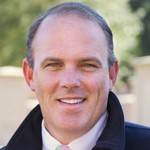 David Orr
Founder of Flatstick Academy
WHAT THE EXPERTS SAY
"One of my favorite tools for analysis"
"SAM PuttLab has been one of my favorite tools for analysis, evaluation, and research of putting strokes over the past 10 years. The accuracy, consistency, and ease of the user interface are the key factors that set this ultra-sound technology apart from other technologies. SAM PuttLab 6 and 3D-Putt are upgrades that I feel are a necessity for my students continuing knowledge and understanding of their individual technique. As a matter of fact, several of my personal clients have purchased SAM PuttLab Units for their own personal evaluation and training whether it is at home or on the road."
Precise analysis of your strokes
The results of the putting strokes registered with the SAM PuttLab are displayed in concise graphic Reports. A variety of graphic reports are delivered with the system. Each of the 50+ parameters measured can be included into the clearly presented data display.
Click here to learn more
Full list of all Puttlab 6 Reports (with PDF examples)
Download SAM PuttLab 6 Reports Manual
NEW: Custom Report Builder
A key feature of the current SAM PuttLab 6 software is the new Report module with the Report Builder. The software allows to combine from a selection of more than 80 Report tiles in 4 different sizes. Design your own report pages with custom layouts and individual tiles!
Overview of all S/M/L Report Tiles:
Putting analysis in the 3rd dimension
SAM 3D-Putt* is an addon to the SAM PuttLab 5.1 / 6 software. See all putts in realistic 3D graphics and motion.
View realistic putter movement from different angles

Automatic live replay after each putt in Training mode

Display additional info like putter path or face angles
Click here to see all features in detail (tutorial video)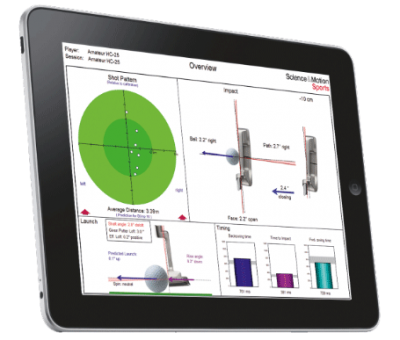 Control your PuttLab with the App
PuttLab versions 5 and 6 allow users to remote control the PC software with the PuttLab App on smartphones or tablet computers. The iOS app offers direct remote control of the most important functions of SAM PuttLab: System calibration, starting measurements or training sessions, and opening the results reports.
Click here to read more and to watch our step-by-step instruction
All data and the reports can be accessed through the App and can be stored locally on the device or on a cloud storage (Dropbox). The reports are available on the app as a picture gallery. Comments or media links (YouTube etc.) can be added to the reports and then sent to the client by Email. All available data can also be shared on Facebook and Twitter.
01  Starting the App
02 Connecting with your computer
03 How to do a remote measurement
04 Online/Offline mode
05 Video features
06 Edit report and create report videos