Worldwide Proven Golf Technology
SAM PuttLab
THE REFERENCE FOR PUTT ANALYSIS
SAM PuttLab is the world's most accurate and comprehensive putt analysis and training system. The analysis reveals even the smallest details of your putting stroke and allows to develop sustainable training strategies. Additional modules allow comparing different putters or putt conditions. The fitting protocols offer solutions for professional putter fitting.
SAM PuttStudio
THE ULTIMATE PUTTING EXPERIENCE
The SAM PuttStudio is the most advanced putting studio worldwide. It is a modular system and can be customized to your individual needs. The SAM PuttStudio extends the abilities of the SAM PuttLab to the ultimate level and encompasses all the different functional areas to improve your putting, including putt stroke analysis, ball performance analysis, high-speed video, balance analysis or break putt training.
SAM Applications
COMPLETE SOLUTIONS FOR COACHES, FITTERS & STUDIOS
Benefit from the wide range of possible applications of the SAM technology. Science & Motion offers perfect solutions for training and teaching, high-end putting studios, putter fitting and putter sales, science and research.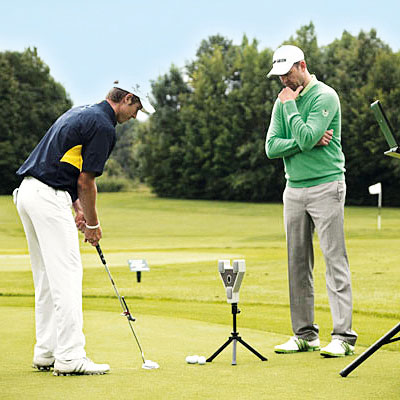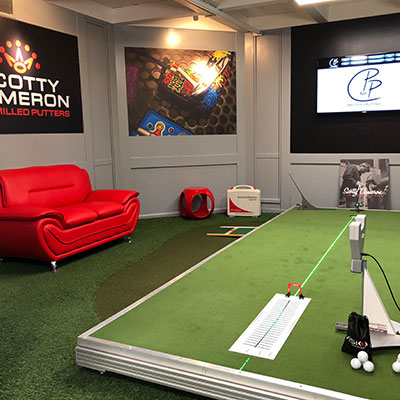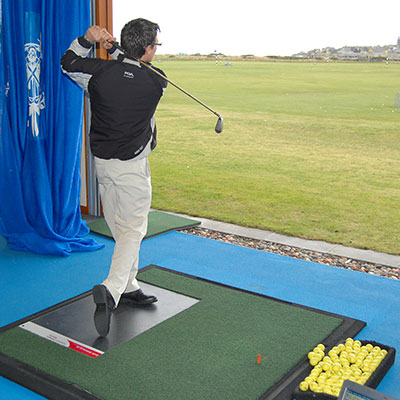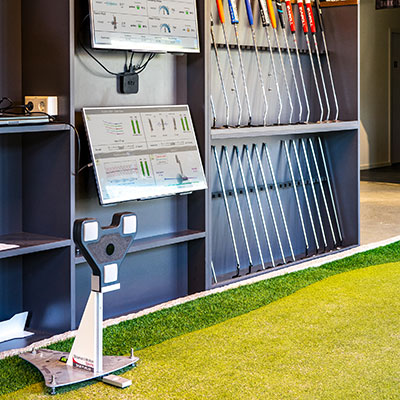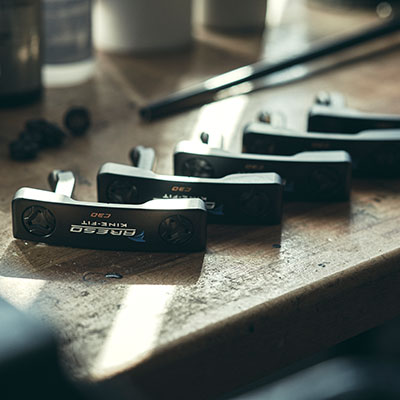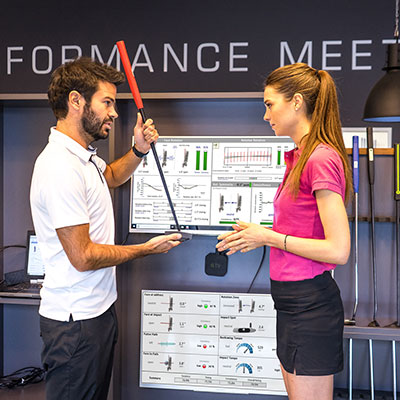 SAM BalanceLab
MOST ADVANCED TECHNOLOGY FOR BALANCE COACHING
SAM BalanceLab is an innovative tool to evaluate balance and weight transfer during a golf swing or putt. The pressure signals and synchronized video are recorded in parallel and can be interactively analyzed in detail. The SAM BalanceLab software can be used with an ultra high resolution pressure plate or with a portable BodiTrak pressure mat.
Our Philosophy
ACCURATE FEEDBACK FOR MOST

EFFICIENT LEARNING
43% of the golf shots are putts, however, putting is rarely trained systematically. Neuroscience tells us that efficient learning is all about accurate feedback. For the first time SAM PuttLab allows an individual and efficient way to train for ascertainable success. The PuttLab uncovers individual strengths and weaknesses and provides relevant feedback to tailor individual training programs. The PuttLab has been used to collect a reference data sample of 100 PGA Tour players. The data reveals a wide variety of different putting techniques and putting strategies. The common attribute between players is the high consistency of the individual performance.