Applications of SAM PuttLab
Training & teaching (indoor/ outdoor)

SAM PuttLab putting studios

SAM PuttLab fitting

SAM PuttLab shop solutions (putter sales)

Science & research

 

Putting clinics & events
Training screen (click image to zoom in):
 Choose training parameter

 Feedback display after each stroke

 Detailed data display

 Live picture: Alignment, ball position and height
10 training screens for all relevant aspects

Guarantees immediate and lasting training success

Instant graphical, numerical or audio feedback after each putt

Data for each putt stroke, data averages, benchmark charts

Direct comparison to average PGA Tour performance
Instant feedback for most efficient learning
Using the SAM PuttLab training mode offers you the ability to customize individual training strategies and improve specific aspects of the putting stroke, for example, the putter face angles, face rotation, swing path, impact spot, swing time duration or stroke rhythm (see "SAM PuttLab putting parameter" below).
After customizing your individual training strategy with SAM PuttLab you can adapt your training to it and practice specific aspects of your putting movement (e.g. club face rotation). After each stroke you get immediate feedback of the results. You can directly see the difference compared to the last strokes and discover how close they came to the ideal. This ingenious feedback guarantees immediate and lasting training success.
SAM PuttLab putting parameter (click to see full list)
Face alignment at address,

Face alignment at impact,

Face alignment change,

Putter path top view,

Putter path side view,

Address spot,

Impact spot,

Path direction at impact,

Height at impact, Rise angle,

Lie angle, Shaft loft at impact,

Face on swingpath,

Clubhead rotation over path,

Clubhead velocity,

Clubhead acceleration,

Velocity of rotation,

Backswing timing,

Impact timing,

Rotation to impact,

Rotation to end of swing,

Backswing duration,

Forward swing duration,

Length of backswing,

Length of forward swing,

Path symmetry,

Maximum velocity,

Maximum acceleration.
SAM PuttLab putting studios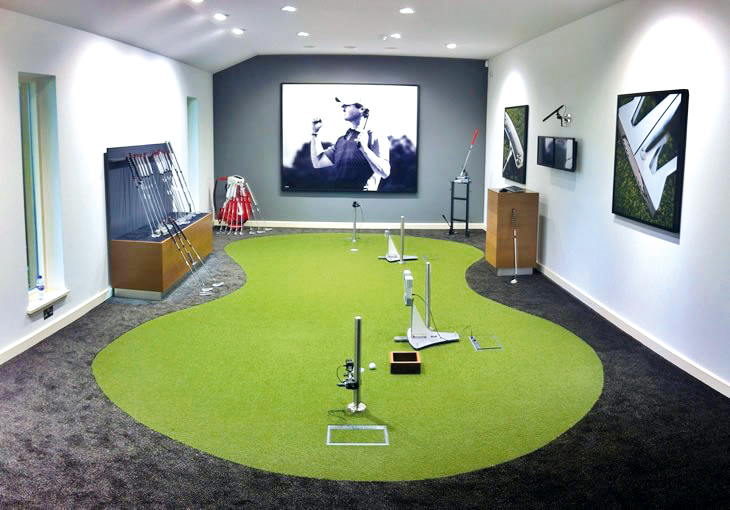 Become a true putting expert!
For building up your professional putting studio you don't need much more than SAM PuttLab, a room and a putting surface. Make a difference to other Pros and become a true putting expert!
Other different services around putting: instruction, training, fitting, team evaluation

Increases the quality of your customer base

Generate impact during winter
Data based putter fitting
The SAM fitting protocols offer a complete solution for professional putter fitting. Each relevant putter aspect is diagnosed in an interactive step by step process. The software provides automatic data analysis and suggests the suitable options. Results are displayed in specific graphic reports. The EasyFit protocol is a one measurement process using a length fitted putter. The PerfectFit Protocol is a two measurement process using the customers putter in the first step.
Interactive putter fitting process

Automatic fitting recommendations

Complete fit on grip, length, loft, lie, head, balance, weight

Improve your business by selling fitted putters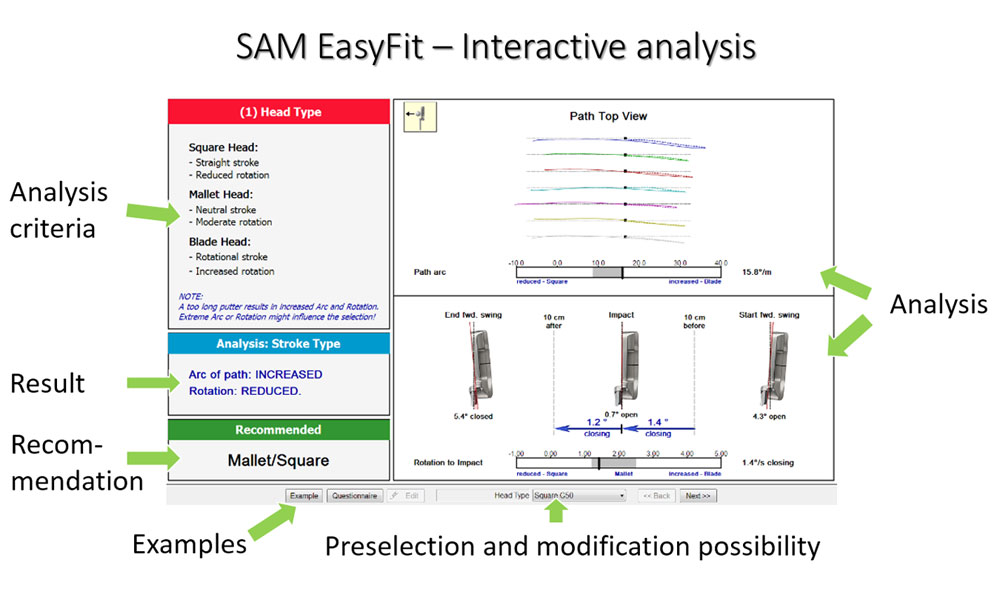 Indoor & outdoor clinics
SAM PuttLab is the perfect tool to conduct indoor and outdoor putting clinics. Indoor measurements are best for assessing the putting performance in a controlled environment. Outdoor sessions allow to include situations such as uphill/ downhill, short/ long or breaking putts. A basic course might start with working on setup, direction and distance control. Your students will be amazed about the feedback and their improvements.
Offering group courses on different levels

Offering specific training modules

Comparing different situations on the green

Before/ after reports for success control
SAM PuttLab shop solution
Effective putter sales
SAM PuttLab offers a turnkey solution to support putter sales in a shop environment. The SAM comparison protocol directly compares the customers' performance with different putters, an extremely smart way to select the best putter inside of minutes. The graphic result report reveals the difference in overall performance as well as in detail information on all relevant putting aspects. Additionally, the SAM Easy fit protocol can be run to adapt further details of the putter.
Standardized putter comparison protocol

Dialog guided sessions

No expert knowledge needed

Direct graphic report of results

Additional in detail analysis available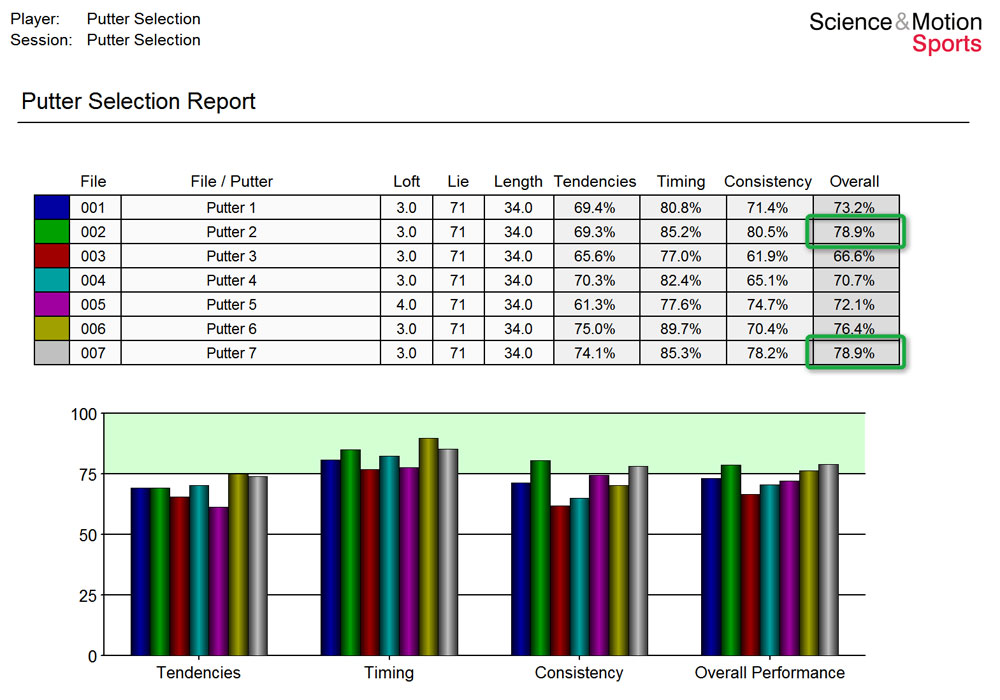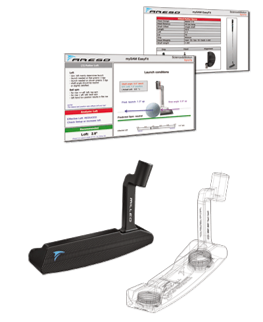 Easy data analysis, collection and export
SAM PuttLab suits perfectly for doing scientific research on putting. Many international Universities already use SAM PuttLab to conduct putting studies. The data can be very easily collected, and subsequent data analysis is completely automated in the PRO edition. Even group data can be analyzed by key press.
Different levels of analysis are available: data per stroke, data per session (averages and SD), both stroke and session data per group, and a full player data listing. Export formats allow to directly read in the results e.g. in Excel or in SPSS.
What the experts say…
"SIGNIFICANT AND IMPORTANT CHANGE OF APPROACH"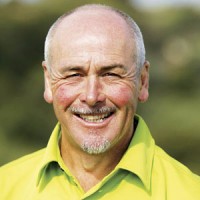 "As soon as I had worked with the system myself, I realized what an innovative and significant piece of eqipment it is. … Knowing exactly what is happening during the putting stroke can mean a significant and important change of approach to helping coach golfers at all levels. Ultimately it's about helping players get better results."
KEITH WILLIAMS,
PGA Europe Tour Coach
Download a free demo version of SAM PuttLab software!