SAM PuttStudio Components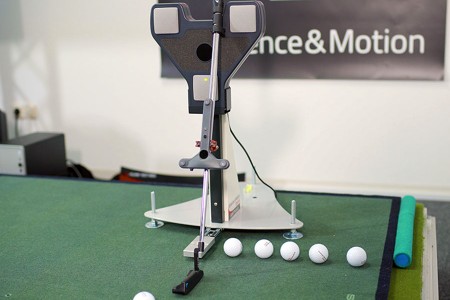 SAM PuttLab
SAM PuttLab is the heart of SAM PuttStudio. Easy setup and calibration, extremely accurate data, comprehensive analysis, customizable reports, with SAM PuttLab nothing to be desired. Specific reports for analysis of ball tracking data are available. The add-on SAM 3D-Putt visualizes and replays the recorded putts at any perspective in high-resolution 3D graphics, in combination with ideal putt and corridors or ideal aim.

Ball Tracking
Our ball tracking technology uses a high-speed camera to record the trace of the ball on the putting green. It offers a complete ball performance analysis to optimize your putting (e.g. launch, skid, roll, shot pattern). On tilted surfaces your putt can be compared with the ideal aim, launch and speed. Other options include auto-calibration for multiple targets and stand-alone mode (putting without the sensor).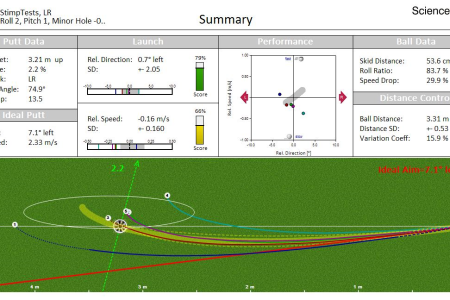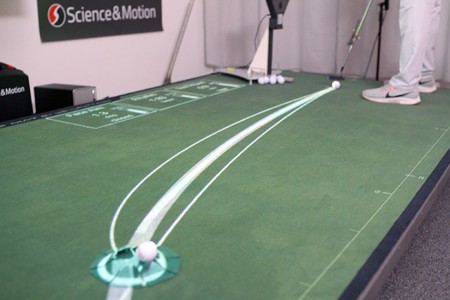 Projection
Our projection technology creates the ultimate learning environment for putting. Information and cues such as live aim, result data, ideal aim and putt, or virtual targets are projected directly onto the putting surface. Improve your putting with sophisticated drills protocols for direction, distance, targets, or project games for entertainment. The combination with a tilting platform allows systematically improving your green reading abilities and performance on breaking putts.

Optional:

Tilting Platforms
By adding a tilting platform to the SAM PuttStudio, you expand the possible training options to almost infinite. Various drills for straight and breaking putts allow variable training like on the course. New combine tests can measure your corresponding performance. Ingenious feedback of aim angle, putt path and putt speed will substantially help to understand and learn the mechanics of breaking putts. An additional perception training will significantly improve your ability to read greens.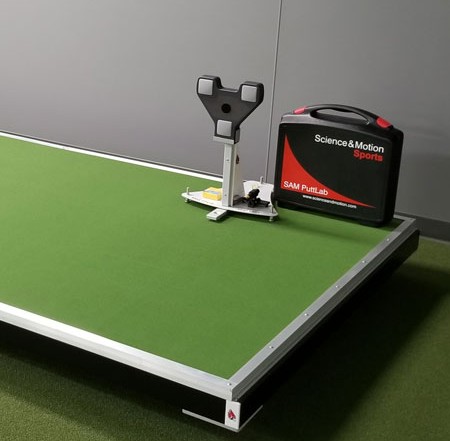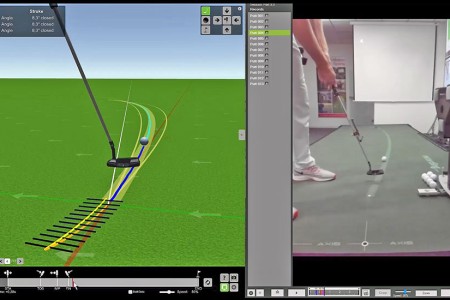 Add-on: Video
This add-on provides high-speed video synchronized to PuttLab recordings. Drawing tools allow to add lines, circles etc. to the video. Synchronously replaying the video to the animated SAM 3D data offers incredible options of visualizing specific aspects of a putt to a student. Video is an add-on included in the SAM PuttLab 7 Studio Edition software.

Add-on: SAM BalanceLab
SAM BalanceLab analyzes balance and weight transfer during a golf swing. Proper balance and center of pressure (COP) are also critical for putting. SAM BalanceLab uses an ultra-high resolution pressure plate but also integrates with BodyTrak pressure mats. The pressure data and high-speed video are recorded synchronously with SAM PuttLab data, and can the jointly be analyzed in detail.