SAM Accessories
On this page you can find accessories to our SAM products.
Accessories for

SAM PuttLab:
Accessories for

SAM PuttStudio / SAM BalanceLab:
The SAM PuttStation is the ideal extension for PuttLab indoor installations – the perfect tool for studios and academies as well as retail golf shops. The biggest advantage to using the PuttStation with the SAM PuttLab is ease of set up and perfect calibration.
Allows you to set up the putter in seconds.

Extendable calibration ruler for perfect PuttLab calibration.

Adjustable station height to fit to all greens/putting mats.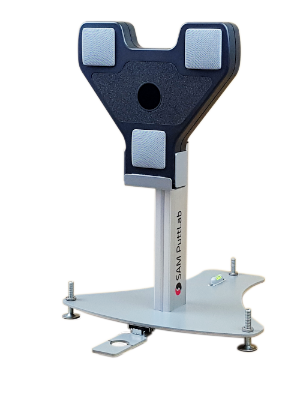 The SAM Putting Laser allows you to easily control the alignment of your putter face to the target/hole. Simply place your putter face against the back of the Putting Laser and review your alignment. By its special design it can also be used for the fine alignment of the SAM PuttStation and guarantees an accurate calibration of the SAM PuttLab system.
Adjustable laser height for targets at a slope.

Target backboard for ideal alignment of putting distances up to 10m / 30ft.

High precision in a handy size.

Integrated on/off switch.

2 batteries and recharger included.

Class 2 Laser Product; Wavelength: 532nm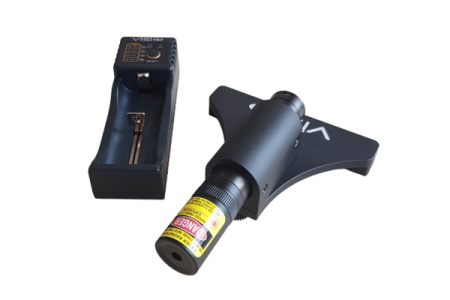 Path, face angle and centeredness of hit are the crucial factors which affect the direction of any golf shot and these can be improved substantially with the the Perfectstroke Putting Aid. There are at least 26 different ways to use the Perfectstroke System which ensures that practice on the putting green or practice at home is always interesting and challenging.
Perfect stroke path, perfect alignment.

Helps get your eyes over the ball.

Helps develop confidence through muscle memory and teaches correct clubface control.

Improves rhythm and timing in stroke and develops a more consistent stroke.

Helps you to learn about break in greens.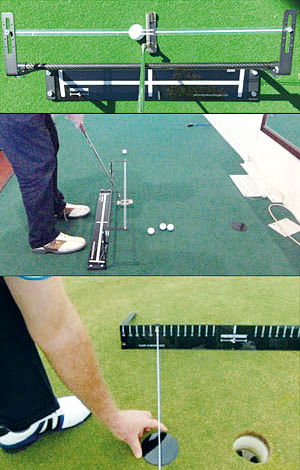 Package 1A: Resolution 1440x1080 (Sony IMX273 sensor); Speed: up to 220 FPS; USB 3 interface
Package 1B (high speed): Resolution 720x540 (Sony IMX287sensor); Speed: up to 500FPS; USB 3 interface
Package 2: Logitech Brio USB3, Resolution 1280x720 at 90 FPS (recommended, max is 1920 x 1080); Speed: up to 120 FPS (640x480); USB C interface

USB cable (premium quality cable; Length: 5m / 16.5 feet)

Extensible camera tripod (Variable height 75-200cm / 2.5-6.5ft)

optional (Not included in the standard packages): Longer cables, wall / ceiling mounts