Next Online Certifications in May 2022
IMPROVE YOUR PUTT COACHING!
Mar 04, 2022. The Science & Motion Academy will conduct the next SAM Putting Instructor Level2 live online course on May 30, 2022.
To participate in Level2 you need to have passed Level1. The Level1 certification can be booked and executed at any time in our learning portal.
The SAM Putting Instructor certification program of the SAM Academy is the most comprehensive scientific approach to putting ever developed. Since 2012, more than 1.500 certifications have been successfully completed. Click here to see what our participants said after the last certifications.
Certified SAM Putting Instructors will receive a document and will be listed on the SAM web page as a SAM Certified Instructor.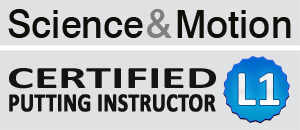 Covers the complete range from the physics of putting, measurement and analysis with SAM PuttLab, the PGA Tour data base, the 6 fundamentals of putting and putter fitting.
Can be booked and executed at any time in our

l

earning portal



$320.00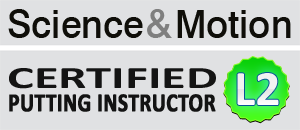 Educates you in the use of SAM PuttLab to conduct professional putting lessons, including the motor sequence in putting, the SAM training concept, practical aspects of putting and green reading.
Next live online seminar:
Monday, 30th May 2022
$350.00