Featured SAM PuttStudio Installations
The following installations show some good examples on how you can turn your facility into a high-end SAM PuttStudio to provide the ultimate training environment for putting.
The Rob Mouwen Putt Academy in Heusden, Netherlands, is one of the most advanced putting studios on this planet: The extensive indoor area is equipped with the latest SAM PuttStudio technology, including projection, synchronized video and 3D replay, SAM PuttLab and ball roll analysis, and a tilting platform for feedback guided break putt training.
For me the SAM PuttStudio is the number 1 coaching tool. Especially now with the new projection and skills drills. I can challenge my players after a training. Even without using the triplet. The combination ball tracking and projection is a real game changer in putt coaching.
In the Netherlands, Rob Mouwen is a well-known putting specialist. Many Dutch Tour players like Joost Luiten or Maarten Lafeber worked with him to improve their game. Rob Mouwen is associated with the Golfclub Het Woold, that offers a full golf course and the Putt Academy. Everyone is welcome – from Amateurs to Tour players.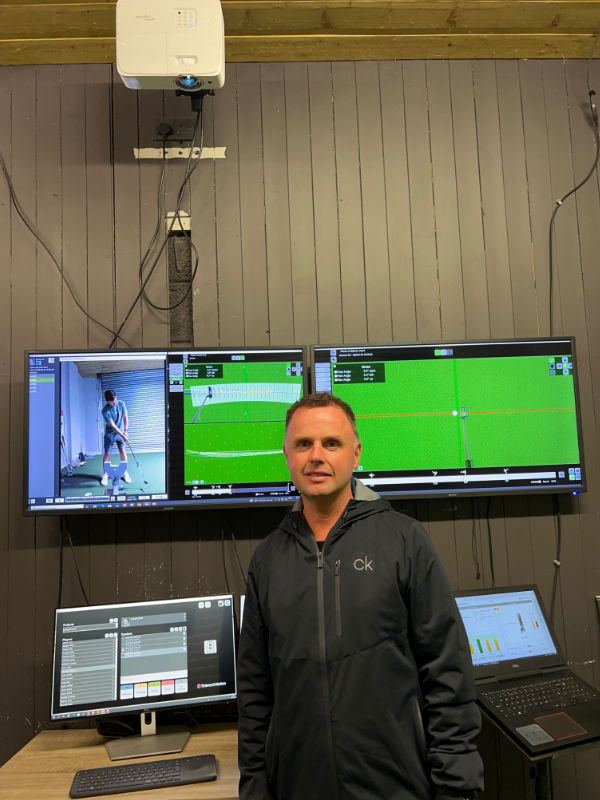 I believe the SAM PuttStudio gives my clients a great experience offering measurable data along with fantastic visuals from the projection and ball tracking. I especially love the ability to aid them in their green reading with the ideal aim line and ideal putt displayed on the green. This then allows me to focus on their ability to start the ball on line with the correct speed.

If you want to grow your putting lessons I couldn't recommend the SAM PuttStudio high enough.
The Putting Academy, Cork Golf Centre
Wayne O 'Callaghan is one of Irelands leading teaching professionals and is a multiple winner on the Irish region PGA tour, winning the 1997 Irish Assistants Championship. Wayne teaches everyone – from beginners, Irish internationals to Tour professionals. He coaches full time at Cork Golf Centre and also at his studio in Carrigaline.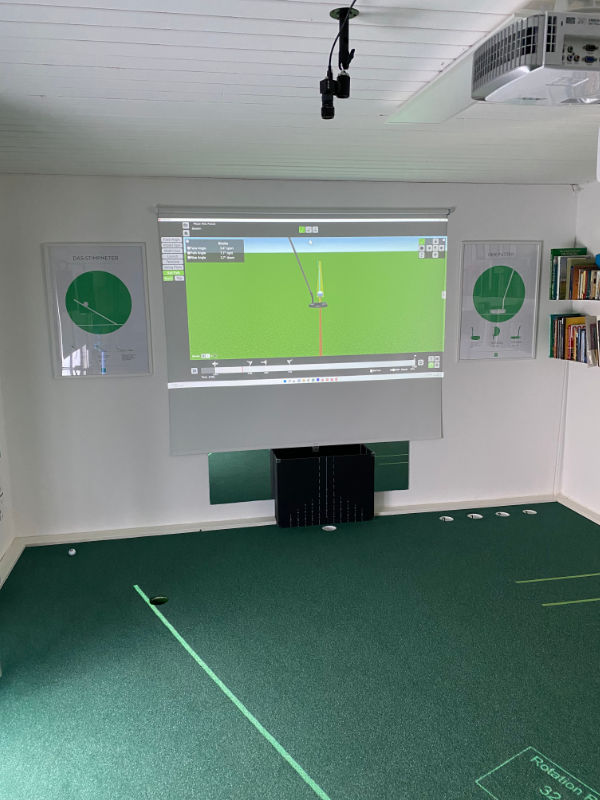 The German putting coach and green reading expert Rolf Kinkel provides fantastic outdoor putting facilities and a fully equipped putting room with the latest SAM PuttStudio hard- and software at the Golf Club Stolper Heide in Berlin.
I love to coach all kind of students with the use of SAM PuttStudio. The SAM PuttStudio offers all necesarry data and helps me to dive in deep into problemsolving.
Berliner GC, Stolper Heide
Rolf Kinkel is a PGA Professional and DGV certified coach. As a proven short game specialist and 'SAM Putting Instructor' of the highest level with many years of experience as a player, professional and teacher, he offers various packages for groups but mainly for individuals.

Perfectstroke owner Mark Officer delivers putting analysis and training sessions on-site in his new Golf24 Putting Studio on Queensland's Gold Coast, Australia. Featuring a SAM PuttStudio which includes SAM PuttLab, ball tracking, and projection as well as a Perfectstroke Putting Platform the high-end putting facility is one of a few in the world offering this advanced technology.
I have been a SAM PuttLab owner and user since 2006 and have always kept up to date with the latest developments. The latest SAM PuttStudio version has taken analysis and training to a new level and beyond. When used with a tilting platform breaking putt analysis is much easier and training is even more beneficial.
With the new ball tracking and projection software now able to be used triplet free, it means players can now train unsupervised which is a win/win situation.
Our members and students love it and are actually getting better at putting!

Mark Officer is the inventor of the Perfectstroke putting aid. He has been helping people improve their golf games for over twenty years with expert advice and the world's best analysis technologies. Mark is ranked in the top 50 golf instructors by Golf Digest in Australia.
The ultimate putting studio even fits in your own garage – Preston Combs has transformed his personal garage in Florida into a world class putting lab where he helps players of all skill levels. The putting experience at "The Garage" includes a full assessment of speed, green reading, and mechanics using the complete SAM PuttStudio technology.
The SAM PuttStudio allows me to communicate with my players more effectively than ever. An understanding of how the putter is moving using the 3D-Putt software and breaking putts with SAM PuttStudio makes it easy to convey messages and verify changes. This is essential equipment to efficiently help players improve their putting.
Preston's Putting, "The Garage"
As a representative for Science & Motion, Preston Combs is an expert with SAM technology. He is one of the best young teachers of the USA and was recently selected for the 2022 Golf Digest Best in State Teachers list.
"The Garage" is located in Kissimmee, Florida, south of Orlando.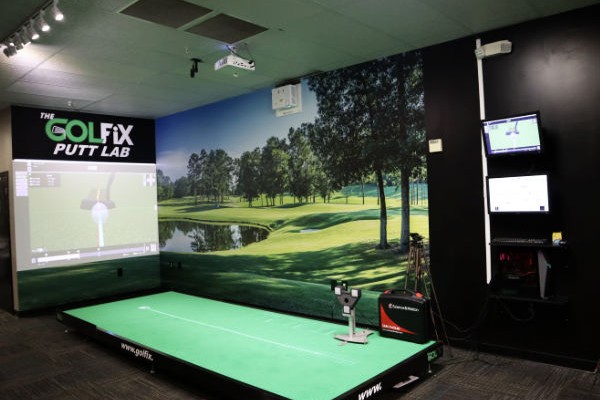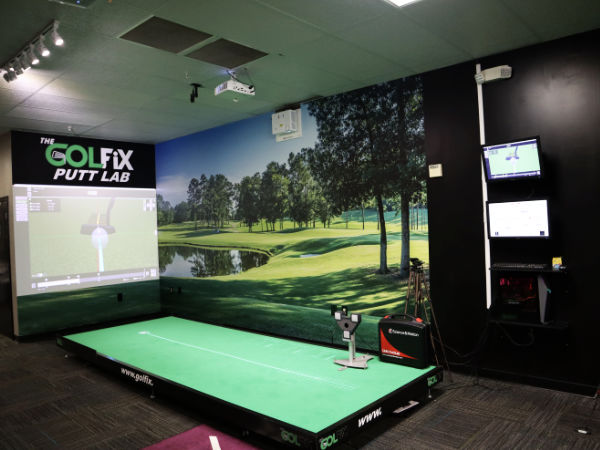 SAM PuttStudio installation on a Perfection Platform at The GOLFiX in Murfreesboro, Tennessee (USA).

Robb Gibb and his team at Perfection Platforms realize world class golf teaching and fitting installations for high-performance golfers as well as for custom residential, commercial, or educational facilities throughout the USA.
The SAM PuttStudio on a tilting platform like Perfection Platforms extends the abilities to the ultimate level: The platform can be directly controlled out of the SAM software, break and pitch can be adjusted within seconds to practice any slope like outside on the golf course. All the displayed feedback will adjust automatically to improve your reading abilities on breaking putts. Specific break putt drills and games combine learning and fun.

The SAM PuttStudio technology in combination with a Perfection Platform brings the course into your lab and allows creating true putting situations with breaking putts of different angles and distances. The ideal putt will be calculated and displayed together with optimal start direction and potential path corridors. This ingenious feedback provides the perfect learning environment to read and play breaking putts.
Robb Gibb, CEO & Co-Founder of Perfection Platforms, is a SAM Putting Instructor and SAM technology expert at the highest level.