WORLD'S LEADING PUTT COACHING SYSTEM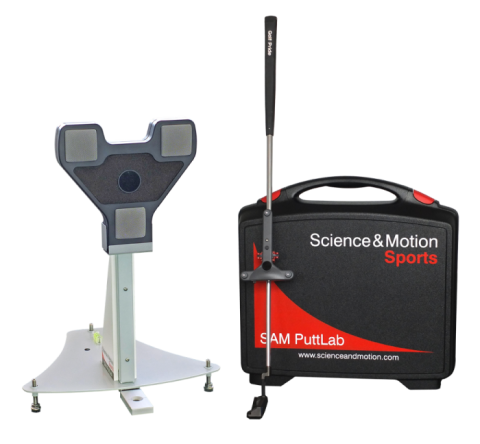 SAM PuttLab
PUTT TRAINING IN A NEW DIMENSION
43 % of the golf shots are putts, however, putting is rarely trained systematically. Neuroscience tell us that efficient learning is all about accurate feedback. SAM PuttLab offers the most efficient technology to train for ascertainable success. Testimonials of many Instructors and PGA Tour Pros attest the unique abilities of SAM PuttLab.
Benefit from the wide range of possible applications. SAM PuttLab is the perfect solution for training and teaching, high-end putting studios, putter fitting & putter sales, science and research.
What Makes It so Unique
THE COMPLETE PUTTING SOLUTION
SAM PuttLab is the complete putting solution – easy setup and calibration, extremely accurate data, comprehensive analysis, customizable reports, and the only system on the market that considers technique and consistency to evaluate a player's individual performance profile.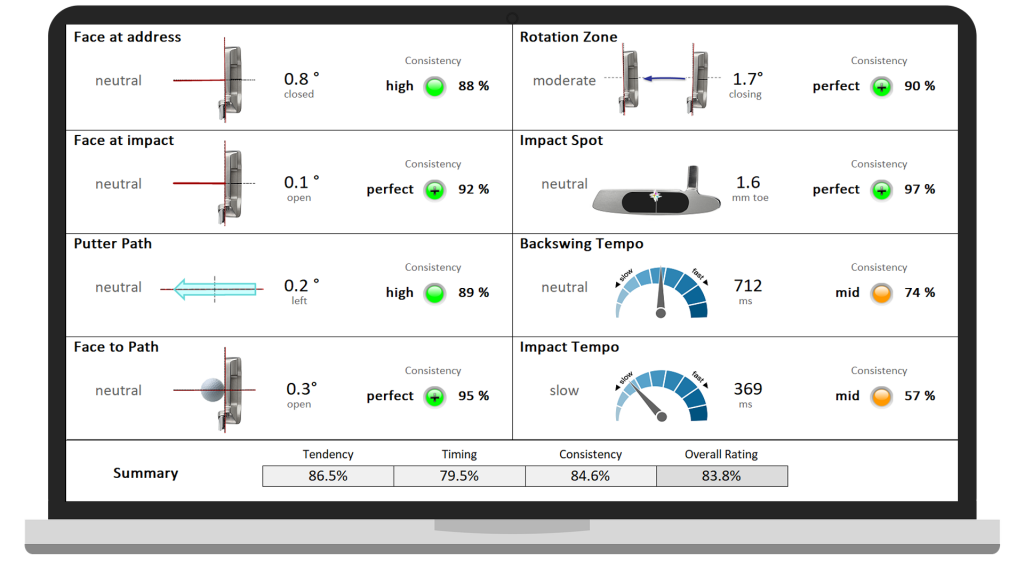 The Ultimate Putting Analysis
DISCOVER INDIVIDUAL STRENGTHS & WEAKNESSES
Measurement of 70+ putting parameters

Direct comparison to PGA Tour performance data

Customizable result reports for different performance levels

KR feedback during training for all relevant aspects

Fast setup, portable for indoor/outdoor use

SAM 3D-Putt 2.0

and

SAM Video

add-ons

SAM PuttLab Add-ons
EXTEND THE CAPABILITIES OF THE SYSTEM
SAM 3D-Putt displays the putts in a 3D animated reality

SAM Video automatically records your putt in high speed video

SAM PuttLab App allows to remote control the PC software on a smartphone or tablet.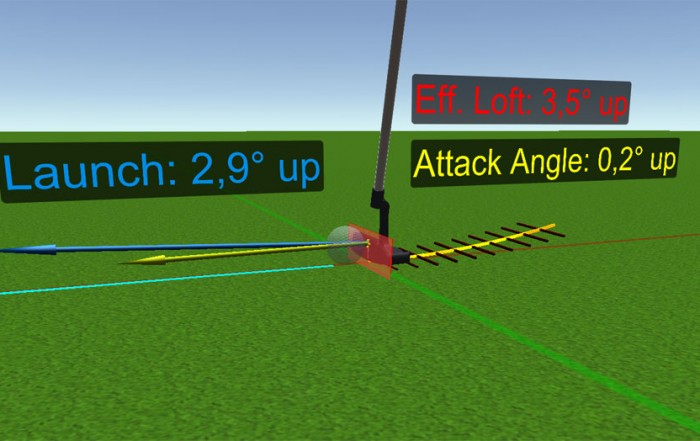 SAM PuttLab Technology
PRECISION AND SIMPLICITY
The electronics are housed in the compact and durable receiver unit (SAM BaseUnit). The measuring principle is based on extremely accurate ultrasonic 3D measurements. The technology is derived from the medical sector and is proven to be reliable in many medical applications. Up to now there is no other technology available that provides comparable accuracy of data for putting. System calibration is done in seconds and usage is convenient and simple.
SAM PuttLab is a key component of the coaching system we have in operation at the Home of Golf.

It provides clear feedback, positive results and above all it is fun to use.
Dir. of Instruction, St Andrews Links